The weather was beautiful. Thanks to all who helped to make the day run well and make our guests feel welcome.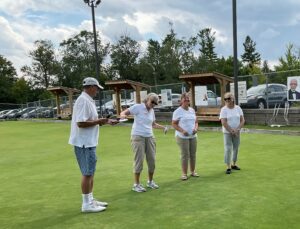 First Place: Skip Jeanne Christie, Vice Chantal Carter, Lead Linda Goldenberg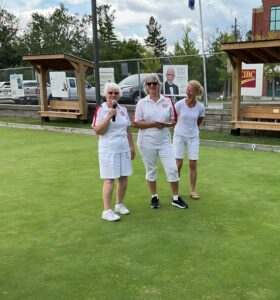 Third Place: Skip Marg Curtis, Vice Julie Wilson, Lead Marilyn Simpson
Second Place: Agincourt
Fourth Place : Oshawa-Whitby
Fifth Place: Georgina
Lucky Draw: Leaside
Congratulations to everyone from the SLBC.