Information for New Members
Welcome to the Stouffville Lawn Bowling Club (SLBC)
Whether you're a newbie, novice or veteran bowler, SLBC will deliver a sensational summer of lawn bowling. Develop your skills, get some great outdoor exercise and meet new friends.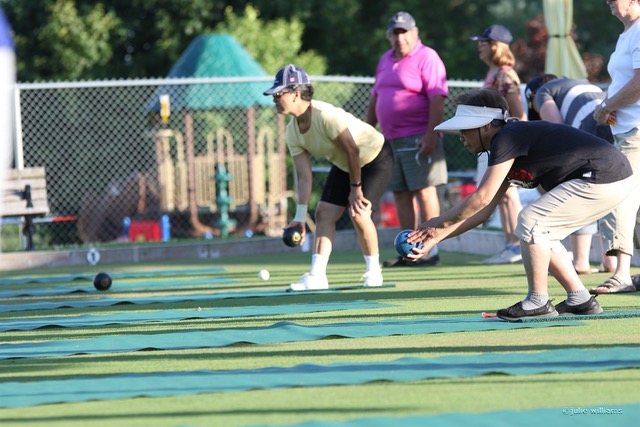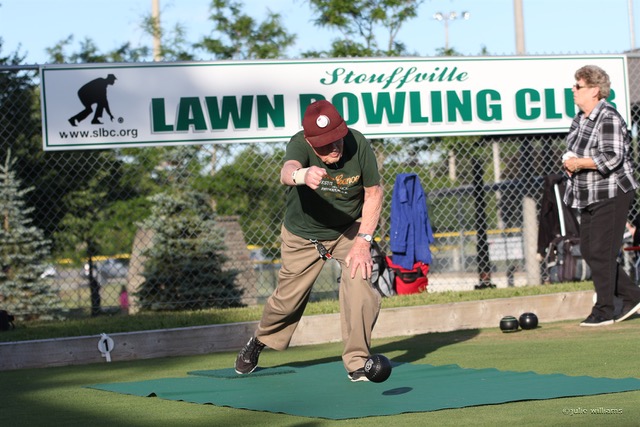 Bowl at your own pace
SLBC offers organized League Team Play from May to Sept (Trebles on Monday nights, Pairs on Wednesday nights, Pairs on Tuesday mornings, and competitive pairs Thursday evenings) tournament opportunities and fun, special events. Design a bowling schedule to fit your interests, time, and your vocation. Make a commitment to League Play if your time permits. Otherwise you can "freelance" as a "rover" and fill in when regular team players need to arrange for a substitute player if they are unable to play on their team on a scheduled game.  A new "ladder" challenge will be introduced in 2023.
The well equipped bowler
First year bowlers can use the Club's bowls for a period of two (2) years  – it's a great way to discover the weight and the size that best suits your hand. When you're ready to obtain your own set. Used bowls may be purchased from retiring bowlers, other clubs or on-line. Or why not treat yourself to a colourful new set of bowls – they'll last a lifetime! A lawn bowling tape measure, chalk to mark the bowls, which strike the jack, will also be needed by all team members.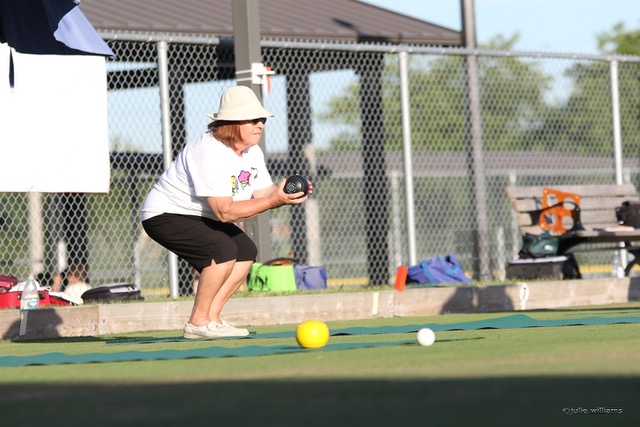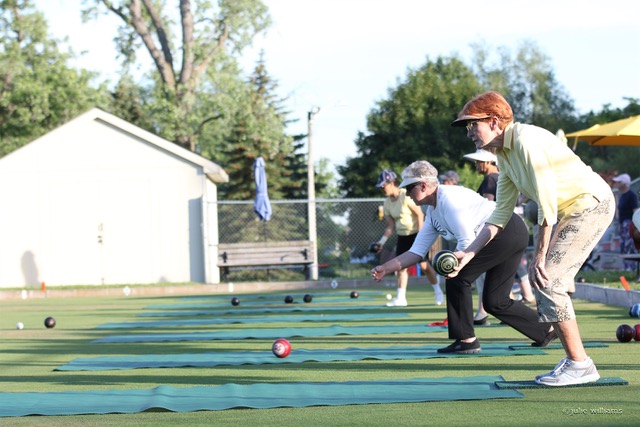 Bowling attire
Although white was traditionally worn at tournaments, it's 2023 and colours are ever more popular. For in house bowling just be safe and comfortable – sturdy flat shoes (no spikes that might damage the green, please), sun glasses, hats, visors for sunny days and evening sun, rainwear and hand towels – (yes we bowl in light rain), and you'll need long sleeves for cool nights when the "skeeters" bite.
The team
In Trebles Play there are three positions on the team: Lead, Vice Skip and Skip. Lead bowls first, Vice Skips bowl second, Skips bowl third and are the "captain" of the team. Once the end is completed the losing Lead rakes (collects) all the bowls of both teams. Skips keep score and Vice Skips measure where visual inspection cannot determine which bowls are in scoring position. Skips "call the shots" and are usually the most experienced bowlers on the team.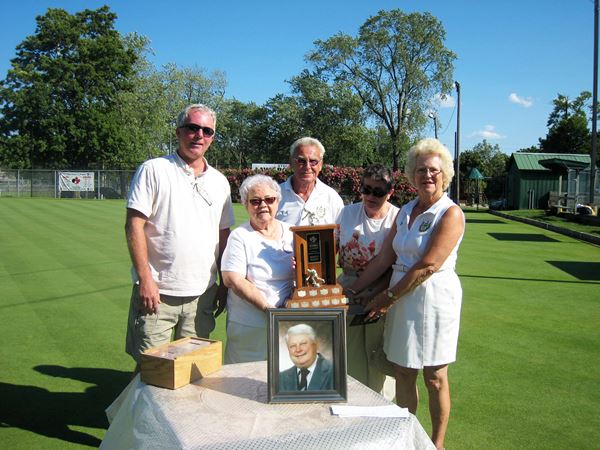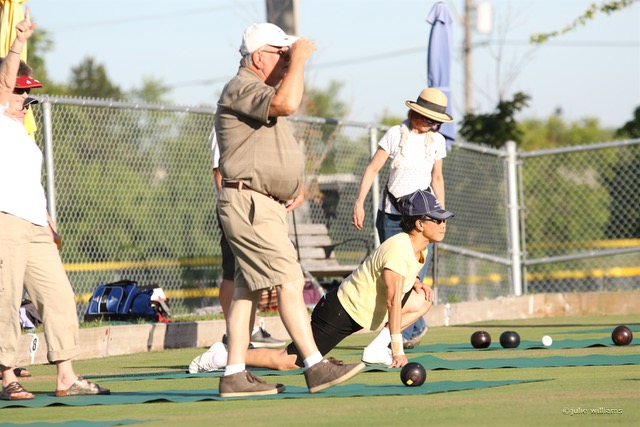 Etiquette
Begin play with a handshake and team introduction. Stay focused on the play, be ready to bowl when your turn comes and be a gracious loser and winner.
Team uniforms
Show the Club's colours by purchasing a new club uniform shirt and/or vest! You will also need light rain gear!